Payroll Services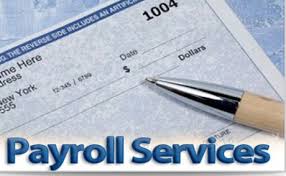 Preparing payroll is no longer a simple process. There is a multitude of compliance issues that you must be aware of, such as: recordkeeping, minimum wage, federal, state, and local taxing authorities, new hire reporting, and more. By outsourcing your payroll to Wang & Associates, CPAs, we assume all the responsibility for the payroll, tax reports and management reports. It is no problem to pay your employees weekly, bi-weekly, or monthly. We can handle any number of employees and any form of employee/employer relationship.....salaried, hourly, full-time, part-time, tipped employees, and clergy.
Key Benefits You Get From Our Services:
Personalized service ans support

Simple start-up

Accurate laser printed checks and reports

Eliminate payroll tax penalties

Customized reports
?Each payroll you will receive:
Laser printed payroll checks with your company name and logo.

Payroll reports by employee, department, total or any of 100 other reports.

Payroll check register.

Payment of third-party withholding.

Payment of all taxes withheld.

Confidence in knowing your payroll was prepared by a CPA.
?We can prepare payroll using your bank account or an escrow account. We also can even prepare the journal entry needed to enter all of payroll into your accounting software. if needed. If you use the escorw account, we will inform you of the amount needed to cover employee's paychecks, withheld taxes, and third-party withholdings.
Fees 
Oursourcing your payroll is more affordable than you think. We have nothing to hide when it comes to our cost. The fee is a base charge plus $1.50 per check .The base charge is as follows:
For 1 to 10 employees
$10.00 for weekly payroll

$18.00 for bi-weekly and semi-monthly payroll
?For 11 to 30 employees
$18.00 for weekly payroll

$25.00 for bi-weekly and semi-monthly payroll
For over 30 employees
$35.00 regardless of frequency
For all of your monthly, quarterly, and annual payroll reports (941, SUTA, FUTA, and state withholdings) there is a charge of $50 per quarter (not per form), regardless of the number of forms.
W-2's are prepared at year-end for $5.00 per form.
Most of the forms will be electronically filed automatically by us and copies will be provided to you.
Other services we can provide for additional fees include:
Individually sealed envelopes with only payee's name visible for paychecks and W-2's.

Direct deposit of employee's paycheck.

Management reports in a PDF file and emailed to you.

A complete year of payroll information on a CD for archival purpases.